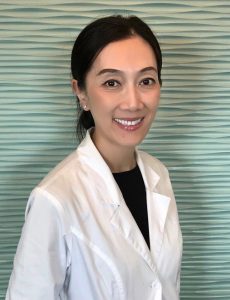 Dr. Laura Wan (DDS)
Dr laura, as many of her patients call her, completed her dental training at University of Toronto in 2001. She completed an additional year of advanced training in the General Practice Residency Program at Vancouver General Hospital, the Children's Hospital, and the BC Cancer Agency. She received the Award for Excellence for her outstanding achievements. Soon after, she was involved in the public dental services in the communities in Terrace and Kitimat; subsequently, she transitioned into a family dental practice in Coquitlam.
Dr. Laura actively participates in continuing education classes and belongs to an implant study club. She takes pride in understanding patients' needs and realizes that each patient is unique. Being a mother of two school-aged daughters, she also has a special connection with children and believes in the importance of creating a personalized, gentle and caring experience for patients of all ages.
Recognizing the changing demographics in her community, she is excited about the opportunity to launch a dental practice that will cater to patients of all ages and ethnicities, including Chinese-speaking residents on the North Shore.